Welcome Lovely People to
BNK on Tour!
Press & Events
Amazing press coverage for nerd and otaku events!
Over the last 20 years, nerd content and the community that has grown around it has morphed from a small cult community of dedicated fans and creators, into a large massive ecosystem of content creators, casual enjoyers, long time supporters, and businesses all simultaneously contributing to what we now know as nerd culture and the nerd community.
As I've grown up in the community from its infancy, Blaque N' Kulture has a love and dedication for showcasing the amazing and exciting events that bring all of the nerds together!Officially providing press since 2019, Blaque N' Kulture works to provide captivating showcases and media releases for conventions of all sizes.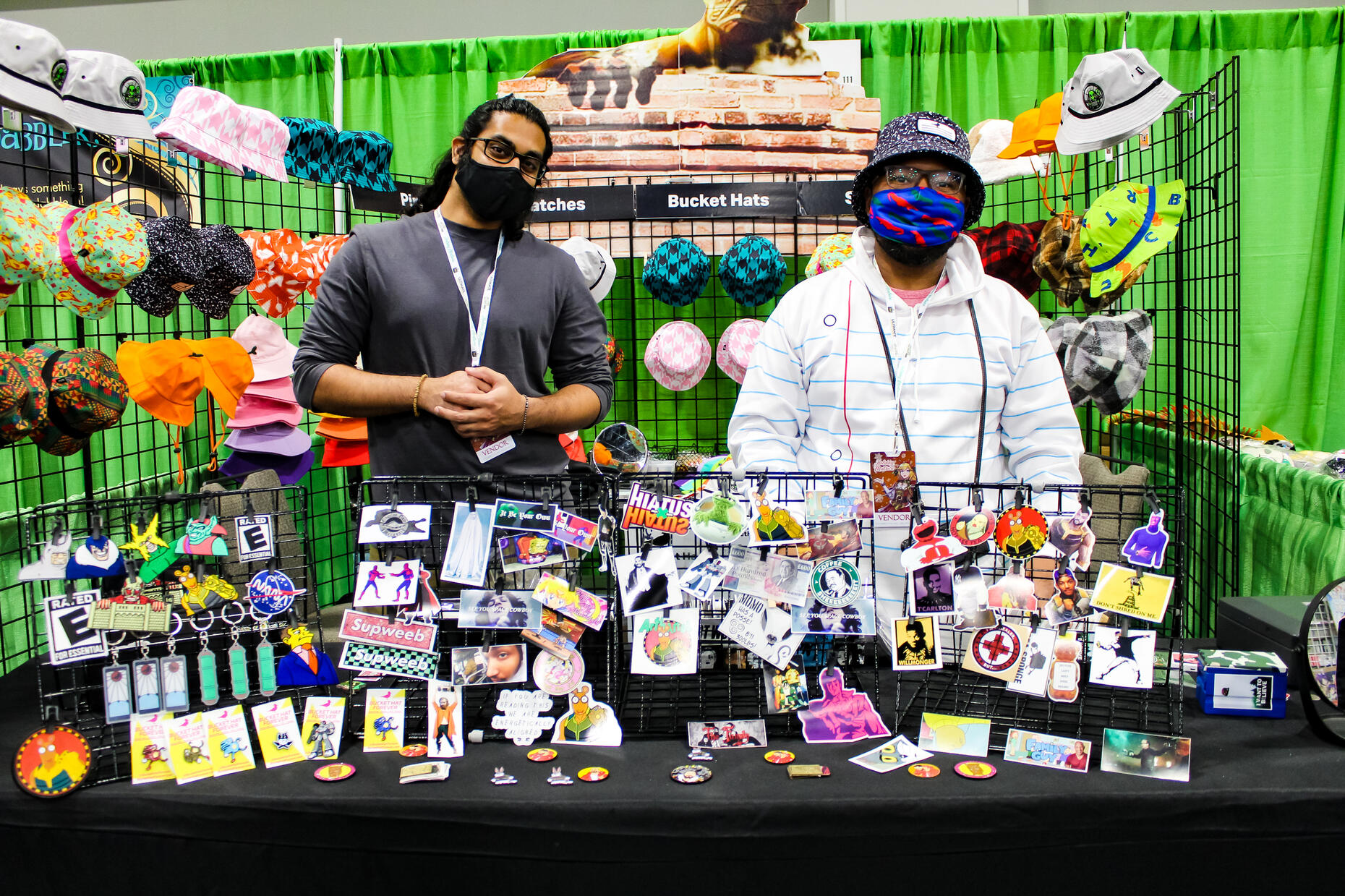 Be sure to take a look at some of the showcases Blaque N' Kulture has provided over the years!If you're interested in Blaque N' Kulture's homegrown content, tap or click the button below!
Previous Press Coverage
Check out Blaque N' Kulture's past press coverage!
Jeremy Inman at AFO 2022
Anime Festival of Orlando or AFO is an anime convention based out of Orlando, Florida showcasing not only otaku culture but anime, manga, cosplay, and other Japanese cultural aspects.In this interview, the team met with Jeremy Inman, an American voice actor, and ADR director, known for his work in English dubbing with roles and work including Android 16 in Dragon Ball Z and Dragon Ball Z Kai and Golden Kamui.
Holiday Matsuri 2021
Holiday Matsuri or HolMat is a Christmas-themed anime convention based in Orlando, Florida. This convention features its world-class costume contest, amazing panels, and huge raves!Bouncing back from the pandemic, Holiday Matsuri 2021 was an explosive event. The showcase pulled out all the stops and the attendees really came and showed out!
MegaCon 2023 Mini Reel
One of the largest conventions in the southeast of the United States, MegaCon is a convention for everyone, offering panels, live shows, a HUGE market place, and interactive exhibits in anime, cartoons, movies, horror, comics, manga and so much more!It's a con you have to see for yourself!
Press Connect
Are you interested in working with Blaque N' Kulture for press? Reach out with the contact form to the right!